Mark Mendoza, Natural Bodybuilder
Name: Mark Mendoza
Born: Chicago, IL 1/16/88 (31 years old)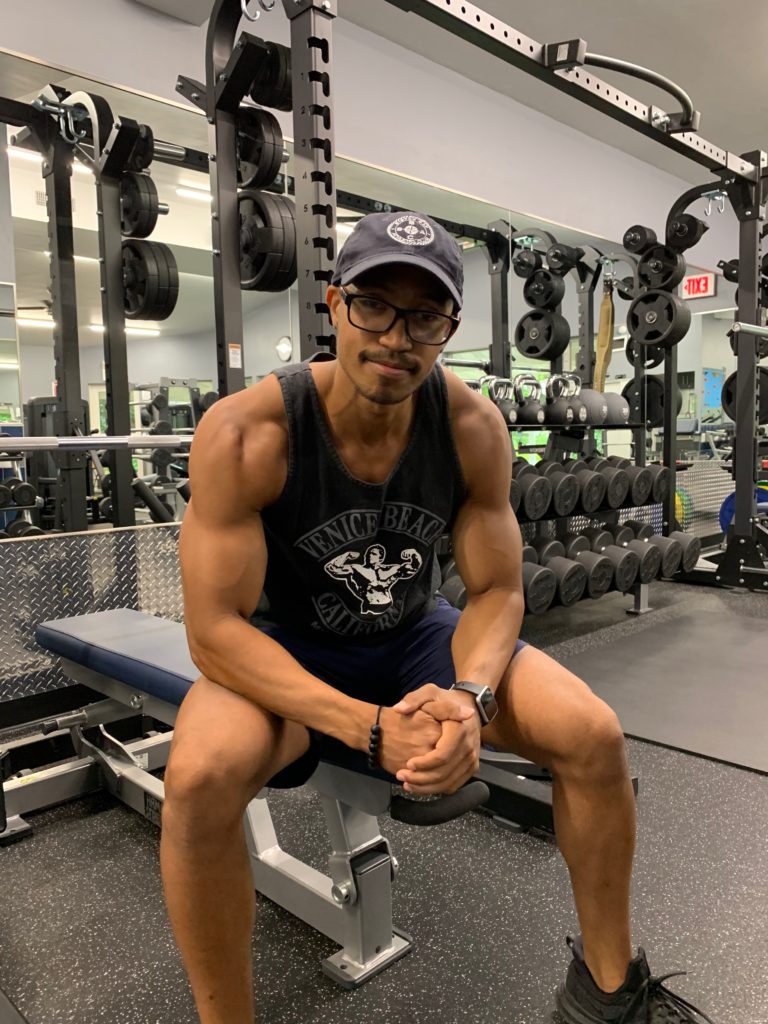 Occupation: Business Analyst

Member of UFE (Ultimate Fitness Events) and NANFB (North American Natural Federation of Bodybuilding)
Men's Physique and Men's Classic Physique Competitor.
At a high level, these classes look for size, shape, symmetry, conditioning, posing, and presentation.

Goals: To continue to push to win shows and a pro card in natural bodybuilding shows by participation in events in the Midwest and eventually nationwide.

How did I get my start? I started weight training in high school and saw the way it helped me improve in sports. I loved hanging out with friends in the weight room and we all pushed each other to become better at such a young age. I started very serious weight training and dieting while in college. It was easy to spend more time in the gym and watch calorie intake. As that progressed outside of college it just came down to time management and prioritization.

Why is training important to me? Training was important to me to improve my confidence and look good outside of the weight room. This confidence continued outside of the weight room and into the real world as well. When you look good, you feel good! When you feel good you perform better at everything you do! Being good at your job, being helpful to others, and being able to focus. While others are getting tired, you can keep moving forward.

What got me into bodybuilding? I always had a fascination with being strong and always wanted to look like the Pros seen on magazines and the athletes at the top levels of Bodybuilding. When I started competing in shows I noticed it really took my training up a gear. The intensity, the weights, the focus, and the drive all pushed me to fight with the best in the sport. I really like the fact that this is an individual sport where you are responsible for your own progress. It has strengthened me mentally and created a focus that cannot be broken. I also love inspiring others and being a mentor for those who are looking to implement changes to better their lifestyle. Whether its to gain lean muscle, lose weight, improve certain lifts, get better abs. I love having those conversations with people and seeing their progress.

My advice: Set a goal. Sign up for a bodybuilding show, half marathon, 10K, spartan race. Anything that interests you. Put something on the calendar and give yourself a reasonable amount of time to train well, eat well and prepare yourself mentally to meet your goal. Do not give up, every day is a fight! Reward yourself along the way, but only if you stick to the plan. That is what cheat meals are for.

Motto: Drive, Dedication, Discipline. The drive to wake up every day and attack your goals. Dedication to this goal, day in and day out. Even on days, you do not want to. And finally the most important, discipline. The ability to say no to things that will interfere with your goal and to stay on track without deviation. Saying yes to the beer, the pizza, the donut adds up over the course of a long period of time and separates the average from the elite.

Training Schedule: I train twice a day 6 days a week by doing fasted cardio for 30-45 minutes every morning. Additionally 45 mins to 1 hour of weight training during lunch hour or immediately after work hours. Followed by around 10 minutes of stretching twice a day in the morning and evenings.